Conferences & Events
We Look Forward to Inspiring You Personally Of How ProCampaign® Can Help You Achieve Long-Lasting Customer Relationships.

26./27. February 2019 - German CRM Forum
Be your customer's hero! - The leading CRM conference in Germany is entering its 9th round. 300 CRM managers will learn everything about emotionalization, digitization, customer experience, service design, data quality, data protection, transformation and integration in inspiring keynotes, case studies and interactive workshops. 
We are partners of the conference. Make an appointment now and get your discounted ticket!
Where? Leonardo Royal Hotel Munich, Germany

07./08. May 2019 - Online Marketing Rockstars
The OMR Festival is regarded as the primary event for knowledge sharing and networking in the digital marketing business. The festival presents international stars and hidden champions in digital marketing: first-class speakers, informative master classes and 400 innovative exhibitors inform the 40,000 visitors about the latest trends and current topics in digital marketing. Music acts on three stages and two parties will also provide the best entertainment.
Visit ProCampaign® at booth E22. Make an appointment now and get your free fair ticket!
Where? Hamburg Trade Fair, Germany
05./06. December 2018 - Deutscher Marketing Tag
"#marketing_getting_smarter" - this is the motto under which around 1,500 marketers will meet at the 45th German Marketing Day (DMT18) in Hanover to discuss how marketing and sales functions are becoming ever more data-based, intelligent and cross-functional. Inspired by relevant case studies, keynotes and innovative exhibitors, marketing managers will learn how everything in marketing is becoming "smarter".
Visit the ProCampaign® team at the coffee bar at booth 8!
Where? Convention Center (CC), Exhibition Grounds, 30521 Hannover, Germany

08 November 2018 - Digital Future Congress Essen
The DIGITAL FUTUREcongress is one of the largest congress trade fairs with a completely broad range of services in all core areas of digitization, such as IoT, CRM, ERP and DMS. More than 120 exhibitors, speakers, panel discussions, keynotes and workshops provide an ideal platform for exchanging best practice solutions on new digitization strategies under the slogan "discover business 4.0".
Where: Congress Center Essen, Messeplatz 1, 45131 Essen, Germany 
Come by and visit us at booth G13!
Read an interview of the Digital Future Congress with Mr. Dickehut here (in German).

18/19 September 2018 - VDZ Distribution Summit
Top keynote speakers and international cases are on the agenda of the VDZ Distribution Summit to provide publishing houses and their industry partners with insights into national and international trends and sales strategies. The focus is on a holistic view of sales and the digital business.
Where: Empire Riverside Hotel Hamburg, Bernhard-Nocht-Strasse 97, 20359 Hamburg, Germany

12/13 September 2018 - Dmexco
DMEXCO is the meeting-point for all important decision-makers from digital business, marketing and innovation. Andres Dickehut, CEO of Consultix, will give a presentation on "Zwischen Schutz der Privatsphäre und echtem Mehrwert: Kundenansprache am Scheideweg?" (English translation: "Between privacy protection and genuine added value: How must customer approach change?")
Where: Cologne Fair, Messeplatz 1, 50679 Cologne, Germany
When: September 13, 2018 from 3:00 pm in Speakers' Forum 2018

03/04 July 2018 - Horizont Digital Marketing Days
More than 300 marketing decision-makers, digital professionals, techies and innovation drivers meet and discuss current trends in digital marketing, artificial intelligence, virtual reality and augmented reality, influencer marketing as well as GDPR and e-privacy.
Where: nhow Berlin, Stralauer Allee 3, 10245 Berlin, Germany

20/22 June 2018 - Zeitung Digital
For the 18th time BDZV and WAN-IFRA invite the decision makers of the newspaper industry. 300 publishers, managing directors, publishers and digital managers discuss the virulent topics in the market. With lots of best practice from around the world, Digital newspaper shows how the industry is dealing with the digital challenges. 
Where: Sheraton Berlin Grand Hotel Esplanade, Lützowufer 15, 10785 Berlin 

18/19 June 2018 - Pharma Marketing
200 marketing decision-makers from the pharmaceutical and healthcare industry meet with representatives from the creative industries to discuss current best practice in healthcare marketing.
Where: Kameha Grand Bonn, Am Bonner Bogen 1, 53227 Bonn, Germany
Be there and look forward to two inspiring conference days and exciting exhibitors!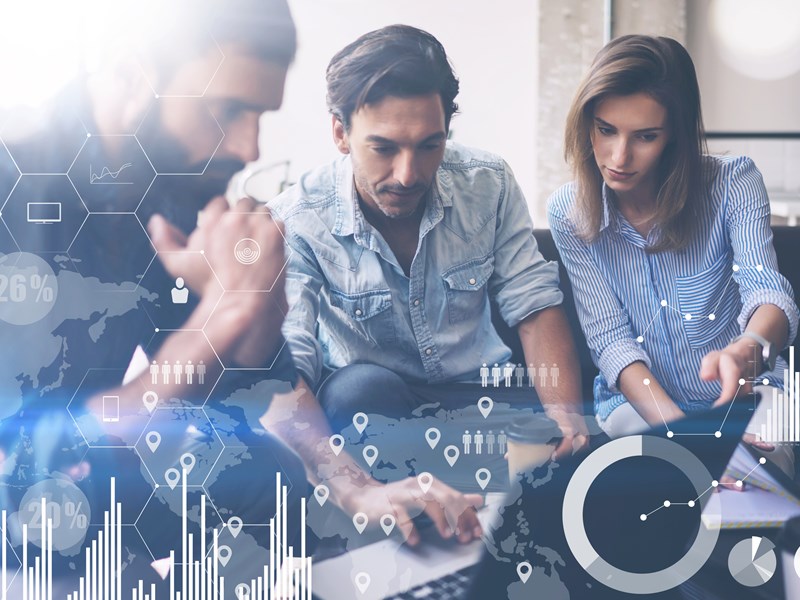 05/06 June 2018 - Virtual Dialogue Marketing Conference Plus
OnetoOne and iBusiness jointly organize the Virtual Dialogue Marketing Conference Plus for marketing managers and marketing decision makers.
Andres Dickehut, CEO of Consultix GmbH, will talk about "10 tips on how customers like to entrust their data to you" on 5 June from 1:35 pm.
When: Tue, 05.06.2018 to Wed, 06.06.2018
Where: In your browser / Tablet / SmartPhone

16/17 May 2018 - Data Protection Congress Berlin
The Data Protection Congress is considered one of the highlights for data protection officers and IT managers in companies, authorities and institutions. The Who's Who of the industry meets in the German capital and discusses current topics of data protection practice. This year, the focus is on ways to ensure the conformity and consequences of the EU GDPR. 
Where: Pullman Berlin Schweizerhof, Budapester Str. 25, 10787 Berlin, Germany
Hall: "Ticino" | Booth: 8 | 16 - 17 May 2018
ProCampaign® enables you to manage, enhance and protect your customer profiles and deliver consistent, orchestrated and cross-channel experiences.
ProCampaign proves again that a privacy-compliant use of CRM systems is possible

Sebastian Meissner, Head of the EuroPriSe Certification
Stay informed and subscribe to our ProCampaign® Newsletter. This way you will be up-to-date about all news, promotions, events and webinars around ProCampaign®.