Data Protection-Compliant Marketing For Administrations and Authorities With ProCampaign® 
ProCampaign® provides administrations and authorities with a solution for data protection-compliant marketing to optimize e-services. Segment customer data and send target group-specific information. Improve the customer experience and increase citizens' trust.

Increasing Expectations Towards Authorities and Administrations
More and more public administrations and authorities are increasingly relying on digital processes. Service instead of long waiting times, personalized offers instead of anonymous form stacks. This is the future of administrations and authorities. Since 2013, the e-government law obliges public authorities to a simple, user-friendly and efficient electronic administration for citizens and companies.
The expectations are rising due to the increasing customer orientation of the private sector also towards the authorities and administrations. Therefore, you need good customer relationship management. With ProCampaign® you systematically manage the relationship with your customers. Make your service offerings more efficient and increase the customer experience, customer satisfaction and trust in your administration or authority.
The Following Aspects Are Important For Customer Relationship Management:
Knowledge about your customers (customer insights)
Personalized offers for each customer (customer offering)
Interaction with customers (customer interactions)
Stronger customer orientation (organization performance)
Good networking (Networks)
Customer insights provide you with all relevant information about your customers and enable you to evaluate it. You learn what your customers' wishes and needs are and you can offer them services that exactly meet these expectations. This will enhance the customer experience and the satisfaction of the citizens. Customer Interactions provide you with information about customer experiences with your administration or authority. When it comes to customer orientation, it is important that you select the right employees for the different tasks so that citizens are always satisfied with the advice and support. And with a well-developed network you can improve the performance of your administration.
Many Authorities & Administrations Do Not Exploit the Potential of Customer Loyalty Programs
Many authorities & administrations do not exploit the potential of customer loyalty programs.
The main reason for this is that a suitable investment model needs to be defined. This is much more difficult for public authorities than for the private sector, where the model is determined by customer loyalty and increased earnings. In addition, the lack of technical equipment and traditional structures of the authorities, which are not so easily thrown overboard, represent an additional hurdle. But customer segmentation also requires optimization in many public authorities and administrations. Segmenting the customer base is essential for efficient customer relationship management. You can only offer personalised offers to citizens if the data collected is evaluated in a target group-oriented manner. This, in turn, is a necessary condition to offer real added value to citizens. This increases the acceptance of e-government offers, improves the customer experience and customer satisfaction.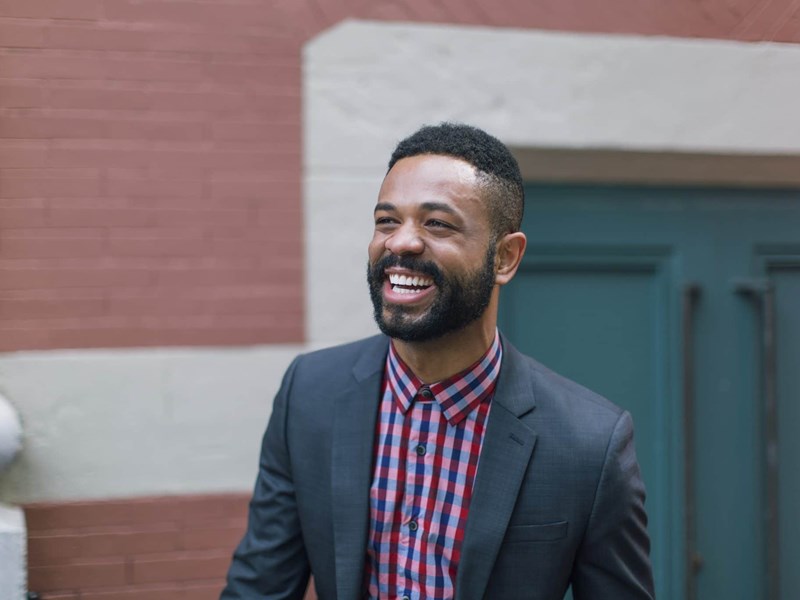 Use the Potential of ProCampaign® to Increase Customer Satisfaction
Use the potential of ProCampaign® to increase and optimize your customer loyalty. The SaaS offers you numerous possibilities to effectively segment customer data and to send target group-specific information, for example via e-mail marketing. ProCampaign® offers you the necessary fundamentals, processes and tools to improve the relationship between public administration and customers and citizens and to modernize communication. Regardless of whether you are an adult education centre, employment office, business development agency or support office and would like to expand your customer loyalty, ProCampaign® is a powerful tool for you.
With minimal effort, you can flexibly meet different requirements.
ProCampaign® provides you with the applications and information you need to deliver outstanding and efficient service.
ProCampaign® supports the re-establishment of trust in public institutions.

Data Protection-Compliant Marketing In Authorities According to GDPR
ProCampaign® is certified with the data protection seal of the Independent Centre for Data Protection Schleswig-Holstein. ProCampaign® thus offers optimal prerequisites for carrying out data protection-compliant marketing campaigns in accordance with GPDR. The Independent Centre for Data Protection (ULD) recommends ProCampaign® to public authorities in Schleswig-Holstein, Germany. However, the use of certified IT products is also recommended for authorities in other German states or other countries.
ProCampaign® enables you to manage, enhance and protect your customer profiles and deliver consistent, orchestrated and cross-channel experiences.
ProCampaign proves again that a privacy-compliant use of CRM systems is possible

Sebastian Meissner, Head of the EuroPriSe Certification
Stay informed and subscribe to our ProCampaign® Newsletter. This way you will be up-to-date about all news, promotions, events and webinars around ProCampaign®.