Individual Customer Service Using ProCampaign® Contact Center
Take advantage of the many benefits of the ProCampaign® Contact Center. Respond individually and in real-time to your customers' requests by managing all data in accordance with data protection regulations and viewing their entire history in a clear and well-structured manner. Thus, you can provide precisely fitting answers. The integration of your telephone system into the ProCampaign® Contact Center is also very easy. You can also effectively run cash back campaigns by checking and validating receipts sent to the contact center using the optional cash back widget. Create automations that are exactly tailored to your customers.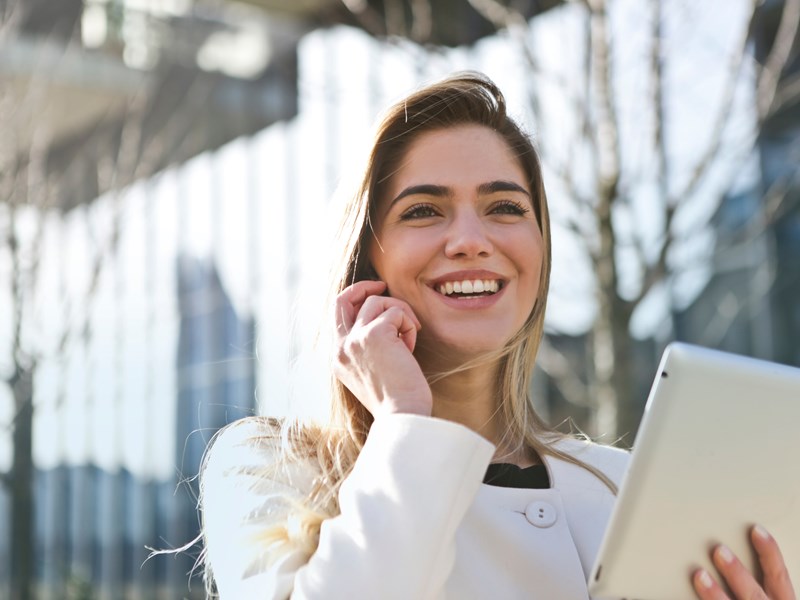 Fast, Intuitive and Customizable
The ProCampaign® Contact Center can be easily adapted to your individual requirements and enables you to work intuitively and reliably. View your customers' data in a structured overview. The software completely registers all customer contacts with your company. This enables you to track which requests the customer has already made in the past. You will also see a list of personalized messages that the customer has received, such as order confirmations with individual order numbers.
At the same time it is possible to change or update this customer data. This allows you to keep the stored information up to date at all times and to use it specifically for your dialogue marketing. The ProCampaign® Contact Center takes all guidelines of the GDPR into account and thus offers optimal prerequisites for data protection-compliant handling of sensitive data.
Real-time Customer Service
We customize the ProCampaign® Contact Center to meet your specific needs so you get the best solution for your company. Our competent experts will be pleased to support you in setting up the various functions.
Integrate the ProCampaign® Contact Center with your telephone system. This allows you to see the caller's preferences and interests and react accordingly. Also the search for the corresponding customer number is simplified and you can provide help by telephone in the shortest time. Especially when directly contacting you, customers expect fast and competent processing, which you will be able to fulfill thanks to the add-on. In this way, you can improve customer contact by reacting immediately to the request and solving the problems the first time your customer contacts you. For example, if your customer accidentally deleted an email containing a coupon code, you can track it in the customer's history. This allows you to quickly find the appropriate message and resend it to the customer or transmit the code directly by phone. Shorten the duration of each call. This saves valuable time, not only for you, but also for your customers. The integration also allows you to dial a phone number quickly by selecting it on your screen with a single mouse click. You can also handle large volumes of calls with ease.

Advantages of ProCampaign® Contact Center
The easy-to-use ProCampaign® Contact Center provides you with optimal support for your dialogue marketing. Optimize customer service across all channels to effectively enhance the customer experience. Answer inquiries in real time and individually tailored to each individual. Use the information stored to set up marketing automations, such as resending an email if it hasn't been opened after a certain period of time. 
Create an efficient customer service that strengthens the loyalty to your company and increases your profits in the long-term.
ProCampaign® enables you to manage, enhance and protect your customer profiles and deliver consistent, orchestrated and cross-channel experiences.
ProCampaign proves again that a privacy-compliant use of CRM systems is possible

Sebastian Meissner, Head of the EuroPriSe Certification
Stay informed and subscribe to our ProCampaign® Newsletter. This way you will be up-to-date about all news, promotions, events and webinars around ProCampaign®.