German Marketing Day 2018
ProCampaign® represented as partner
"#marketing_getting_smarter" - this is the motto of the 45th German Marketing Day (DMT18) in Hanover, under which around 1,500 marketers will meet and discuss how marketing and sales functions are becoming increasingly data-based, intelligent and cross-functional. Inspired by relevant practical examples, keynotes and innovative exhibitors, marketing managers learn how everything in marketing becomes "smarter".
Visit the ProCampaign® team at the coffee bar at booth 8!
At our booth you will learn how to manage the entire lifecycle of your customers as a marketeer and how the SaaS ProCampaign® offers you a wide range of functionalities. Meanwhile, our barista will spoil you with their coffee specialties.
When? Thursday 6th December, 2018
Where? Convention Center (CC), Exhibition Grounds, 30521 Hannover, Germany
We are looking forward to your visit!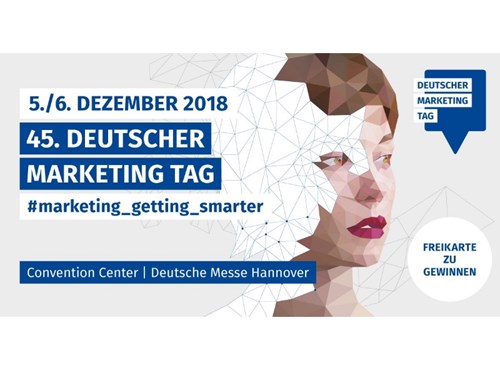 ProCampaign® enables you to manage, enhance and protect your customer profiles and deliver consistent, orchestrated and cross-channel experiences.
ProCampaign proves again that a privacy-compliant use of CRM systems is possible

Sebastian Meissner, Head of the EuroPriSe Certification
Stay informed and subscribe to our ProCampaign® Newsletter. This way you will be up-to-date about all news, promotions, events and webinars around ProCampaign®.